Space to Breathe: Living with Nature in the Heart of the City
With a population of 1.3 billion and predicted to become the most populous country on Earth by 2030, space in the cities of India is a premium. As has been the case in many large cities around the world, this population boom has seen the proliferation of high-rise housing blocks and micro homes. However, the latest project from architecture and design firm Spacefiction Studio showcases how a crowded urban environment can lead to architectural innovation
Combining robotic milking, processing, bottling and packaging facilities alongside administration and other support facilities, the recently completed Bannister Downs Dairy is the only planned grass-to-gate facility in the world.
Designed by Bosske Architecture, the scheme reflects the nature of the business – a family owned, traditional operation using state-of-the-art production – with a design that plays on the traditional Australian shed profile, twisting it to create a dramatic elevation that intersects with the surrounding landscape.
The façade features red annodised panels that shift in colour throughout the day, cycling the building's appearance through deep red and purples through to a shining gold. These are also used to form sun shading, reducing the need for artificial cooling.
The dairy itself uses robotic milking machines to facilitate voluntary milking, and is part of a linear sequence of rooms that form the entire production line. Throughout the process, each area is viewable from the surrounding space, supporting the dairy's goal of transparency in its operations.
Sustainability has also been central to the project, with water collection, storage and re-use integrated into the design. The building also hosts a 100KW array of roof-mounted solar panels to provide much of the required energy.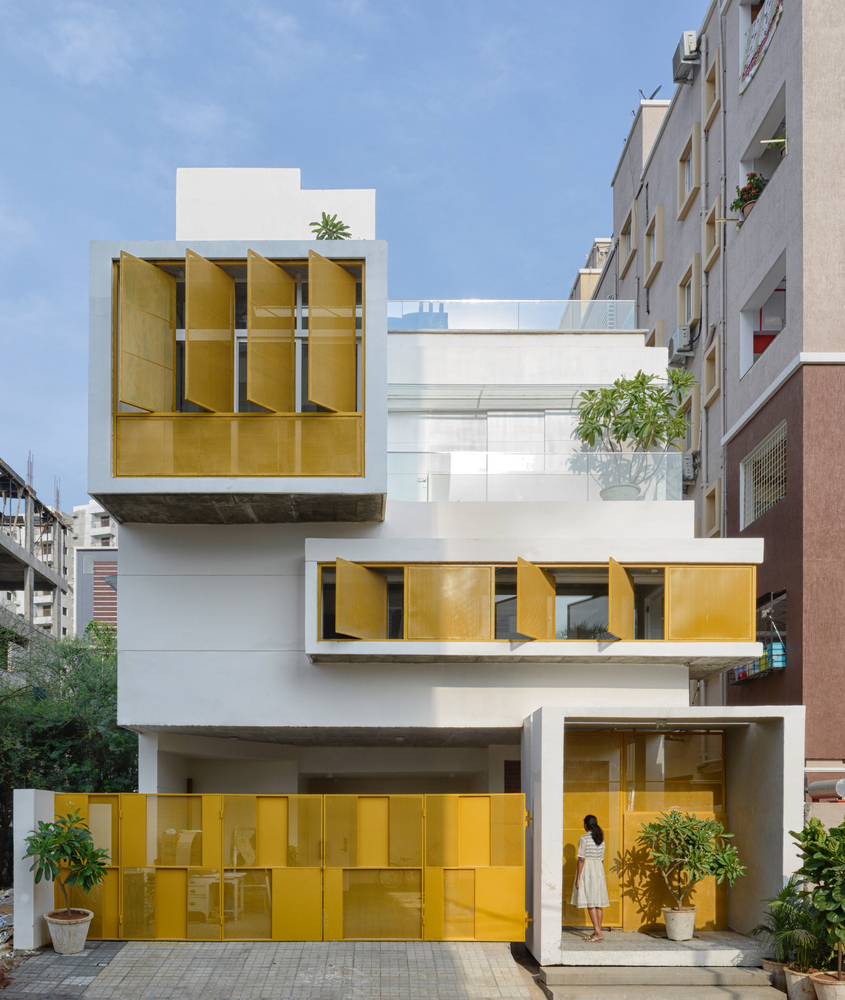 The smallest plot size available for residential buildings in the city Hyderabad, the fourth-most populous city in India, is about 200 square yards or 170 square metres. However, lead architects Baba Sashank and Vindhya Guduru have demonstrated that a small scale does not mean compromising architectural creativity by bringing the natural world inside.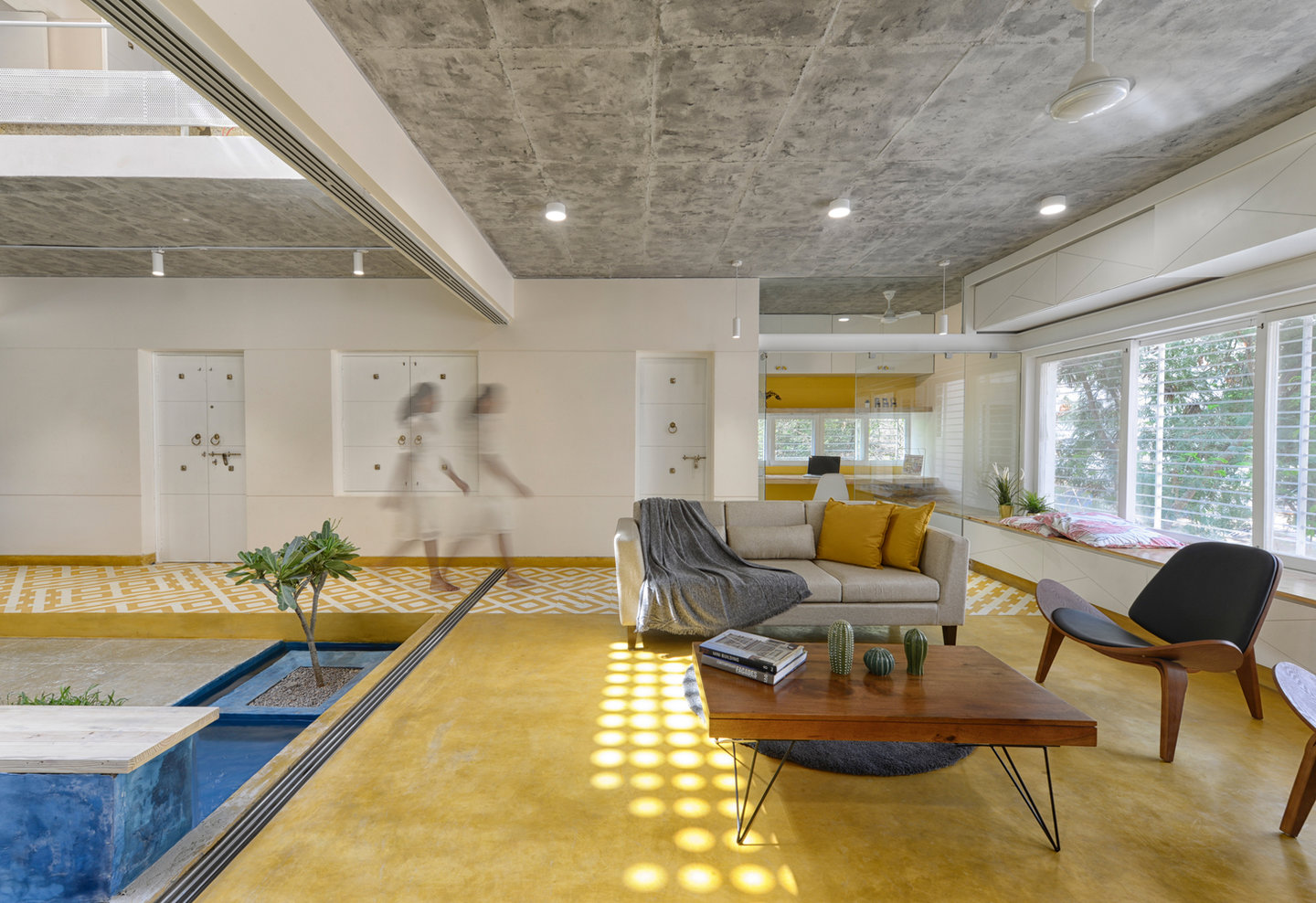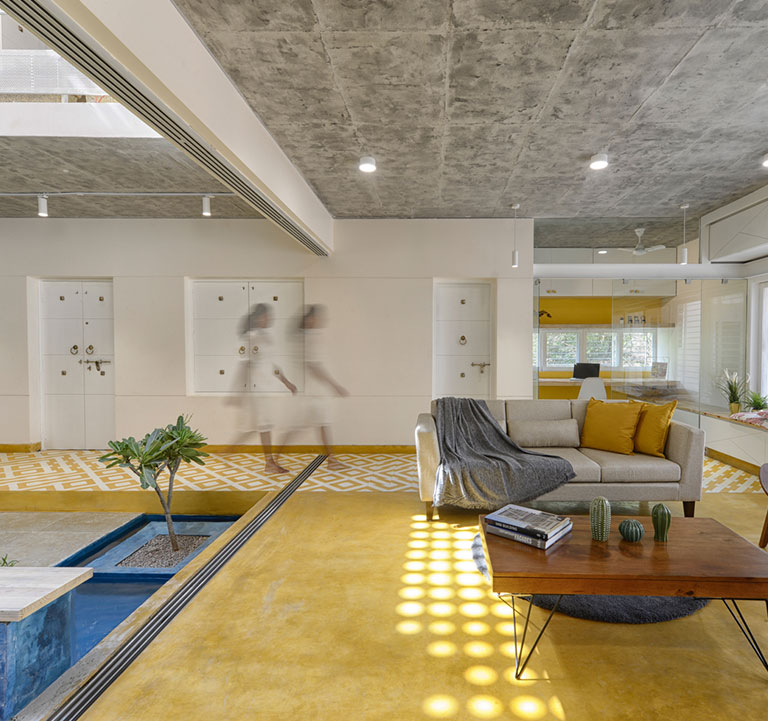 Described as "an introverted solution with a garden at the centre", the Soul Garden House showcases what can be achieved when innovative design, a range of materials and influences from the natural world are seamlessly combined.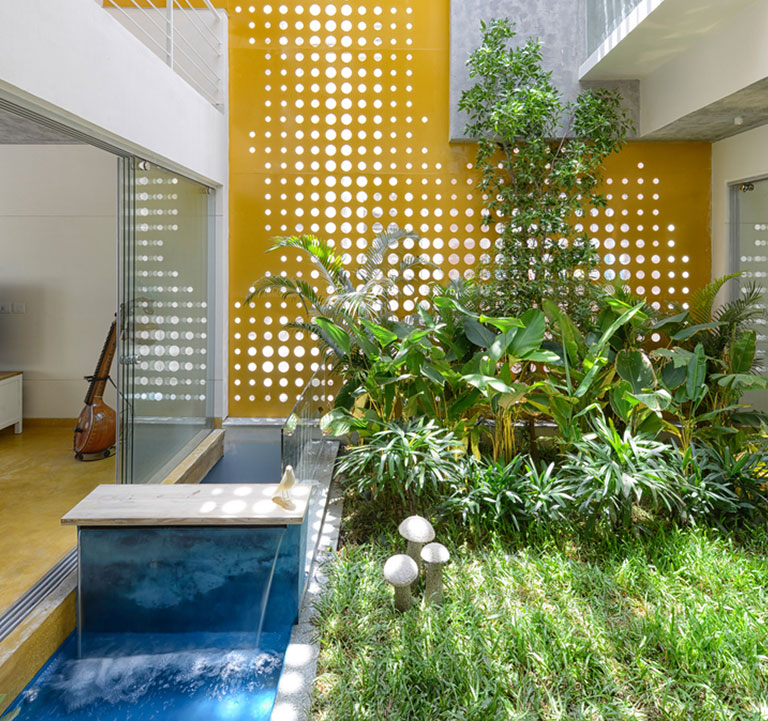 The 3,900 square foot space is centred around an indoor garden, with greenery a feature throughout the home, and the presence of a fountain meaning that "wherever one is in the house they're always aware of the elemental nature of the garden". Although sliding glass doors mean that the space can be compartmentalised and air conditioning can be contained, when they are opened, the "whole length of the house behaves as a single space connected by the garden".
The design also aims to combine natural light with a need for privacy and shading. The central double-height court, overlooked by balconies, large windows and cutouts connecting the central living space with the two bedrooms above with skylights, allowing the filtering of natural light to the garden below.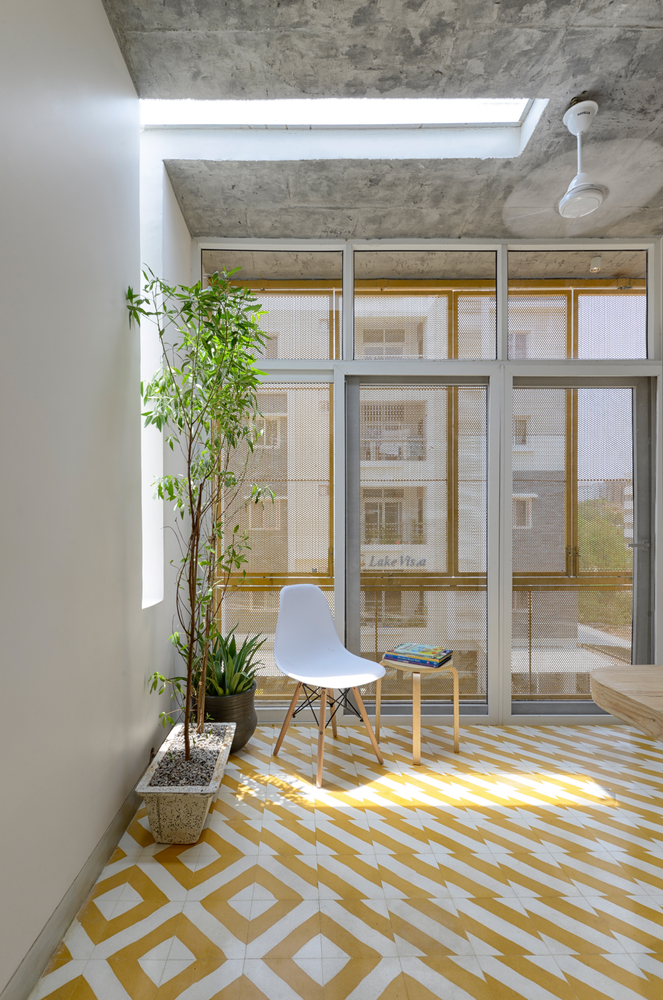 Perforated mild steel can be seen throughout the house, with the material offering privacy from the outside world, while also allowing sunlight to filter through. This is covered with glass and stainless steel mesh to protect from water and insects. The building's façade also brings an element of changeability to the space: opaque from the outside during daytime and becoming transparent when light shines from within the building during the evening.