What you need to know when designing healthy buildings
A building's indoor climate has a major effect on the health of its users. Essential conditions that need to be considered for a comfortable and healthy indoor climate are room temperature and relative humidity. Ideally, this should be between 40 and 60 %. The links between building materials and indoor climate are huge and need to be considered at an early stage when designing the building.
The true quality of healthy building materials becomes clear when you live with them. This is because 90% of our time is spent indoors. So, only if you build healthily can you live in a healthy environment, laying the foundation for a healthy life.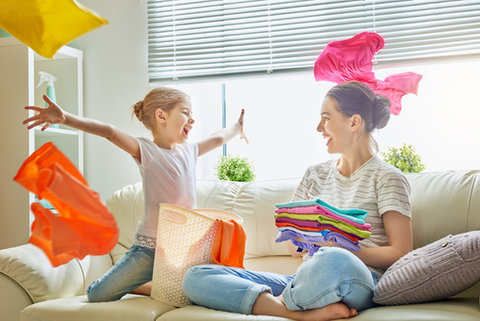 An insulated house and climate-regulating walls allow you to feel comfortable so you can live a relaxed and healthy life in a beautiful, clean environment.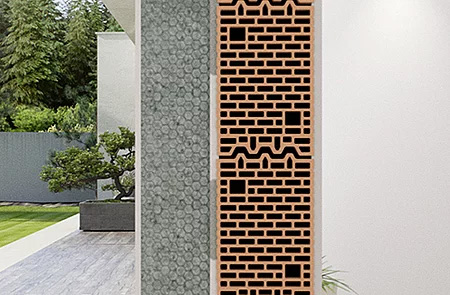 The term indoor climate describes the impact of various influencing factors within interiors, which can affect the quality of life, comfort and, consequently, the health of people. As well as temperature and a ir humidity, there are other factors that affect indoor climate.
Factors for Healthy Living
Which wall materials ensure pleasant room temperatures?
To find out how well these different wall structures can store moisture, special measurements of indoor humidity were taken over several weeks at the Viva Research Park. Normal user behaviour (cooking, showering, ventilation, etc.) was simulated in the houses using air humidifiers and a defined air supply.
Baumit has been researching the subject of "healthy living" for more than 25 years and has launched numerous innovative products onto the market in this field. However, in the course of this intensive study, it became clear that there are currently few scientifically substantiated conclusions about the effects of building materials on health and well-being. Therefore, in 2015 a unique Europe-wide research project was launched. On a site next to the Friedrich Schmid Innovation Centre in Austria sits the Viva Research Park, where there are now 12 research houses built using different construction methods – ranging from solid construction, concrete and solid brick, to timber and lightweight timber frame constructions.
Results
surface temperature fluctuations:
Concre te houses demonstrated the low est fluctuations
Brick houses and the wooden house had medium fluctuations
Houses with a timber frame construction had high fluctuations
The uninsulated brick house showed the highest fluctuation range

The results were also subjected to an external analysis by our research partners, the Austrian Institute for Building Biology and Ecology (IBO), the University of Applied Sciences Burgenland and MedUni Vienna. This is because only once we know exactly what impact building materials have on indoor climate are be able to develop our products to be even safer and healthier.
3 Elements of Healthy Living
After two years of intensive research analysing and evaluating 5 million data points, it is clear that construction me thods and building materials have a significant impact on health and quality of life. Regardless of which architecture you choose when building a house, all houses have one thing in common. In order to create a healthy building, the following three elements have to be taken into account: