Architecture industry briefing
The latest news and stories you need to know about
Height of a 150-storey skyscraper designed for St Petersburg, Russia, by Kettle Collective, which could become the world's second-tallest building
Increase in construction contract awards recorded in the UK in April 2021 compared to March – the highest level of activity seen since January 2020, according to Barbour ABI
Additional spending on infrastructure projects in Australia over the next ten years, as set out in the government's 2021 budget
Increase in infrastructure investment in New Zealand for 2021-2025, as set out in the country's 2021 budget
Real output growth forecast for China's construction industry in 2021, according to GlobalData
Mexico's construction industry is expected to partly recover by 9.8% this year, after falling by 17.4% in 2020, according to GlobalData
Eden Project to transform Dundee industrial site
The Eden Project plans to build an ecological attraction on a disused gasworks site in Dundee, Scotland. It will feature a series of walled gardens exploring the history of the city's nine incorporated trades. Credit: Eden Project
A library with a bookish façade
The University of Gothenburg is getting a new library designed by Cobe. The cube-shaped design features a curved white façade inspired by the shape of a book being opened. Credit: Cobe
Manhattan gets its first public beach
Manhattan's first public beach is part of Gansevoort Peninsula, a Hudson riverfront park by James Corner Field Operations under construction in New York City. Credit: Hudson River Park Trust
Chybik + Kristof Architects have completed the restoration of Zvonarka bus terminal in Brno, Czech Republic. The project is the result of a ten-year campaign, initiated by the architects in 2011, to redesign the decaying structure while preserving its Brutalist heritage and creating a new transport hub that contributes to positive social change in the city.
Akin to the Hotel Praha and Transgas buildings in Prague, Brno's Zvonarka Central Bus Terminal, built in 1988, has long been considered one of the notable remaining examples of the Czech Republic's Brutalist architectural heritage.
Paying homage to the original building's architect Radúz Russ, Chybik + Kristof chose to expose the station's characteristically raw Brutalist structure, contrasting its angularity with an organic wave that mirrors the seamless flow of vehicles and passengers. Following the original square floorplan, they reconfigured the main hall as an open structure with no walls.
"Demolitions are a global issue," explains co-founding architect Michal Kristof. "Our role as architects is to engage in these conversations and demonstrate that we no longer operate from a blank page. We need to consider and also work from existing architecture – and gradually shift the conversation from creation to transformation."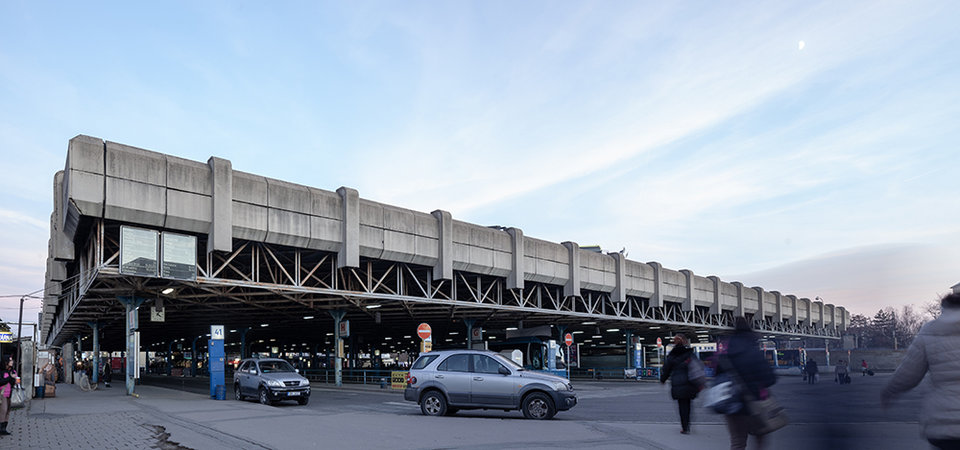 The original condition of Zvonarka bus terminal before restoration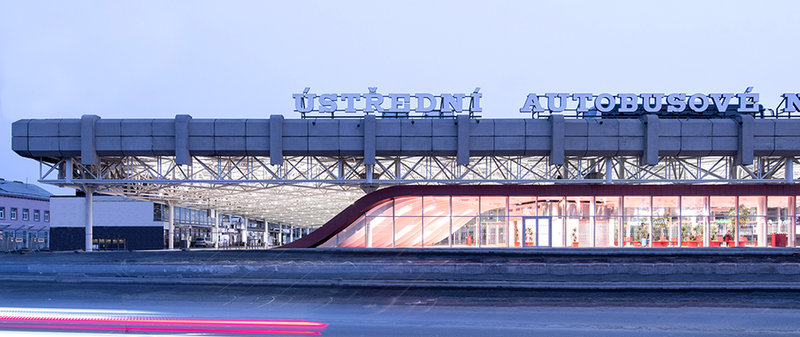 Brno's Zvonarka Central Bus Terminal after the restoration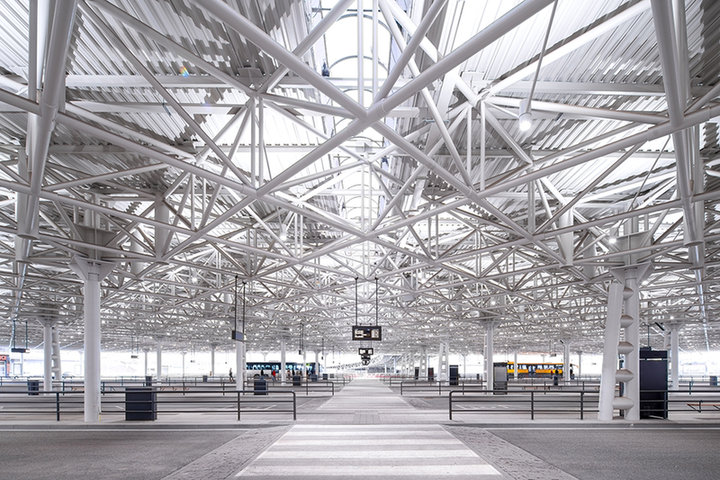 Zvonarka bus terminal is one of the country's major transportation hubs