How technology is supporting sustainability in AEC
Sustainability is a key challenge for the architecture, engineering and construction (AEC) industries, but companies are learning that technology offers some key solutions. Heidi Vella hears from Mike Pettinella, EMEA director at Autodesk, how digitisation is supporting the sectors' sustainability efforts.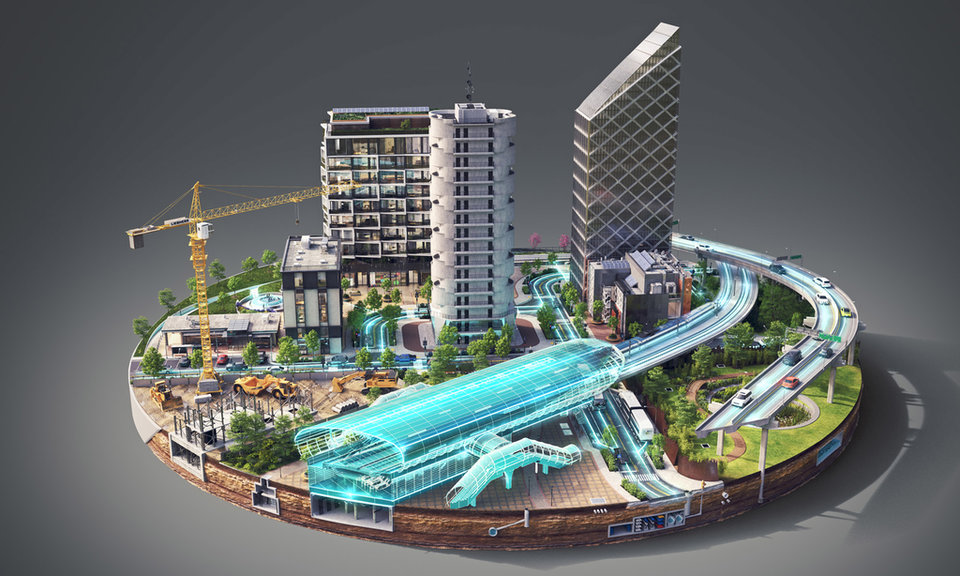 C
ompanies in the AEC industries now consider sustainability as not just a 'nice-to-have' – but as a commercial advantage, according to a recent report published by Frost and Sullivan on behalf of Autodesk.
Three quarters of the 600 businesses surveyed said embracing sustainability gives them a competitive edge, and 82% said they had established a dedicated team to deliver their objectives. Most firms see technology as an enabler: 72% are investing in related digital infrastructure, which highlights a shift in the industry towards digitisation and innovation.
Here, Mike Pettinella, EMEA director at software company Autodesk, discusses the report's findings and the role technology can play in supporting sustainability efforts in AEC.
Mike Pettinella, EMEA director at Autodesk. Credit (all images): Autodesk
Mike Pettinella, EMEA director at Autodesk. Credit (all images): Autodesk
Adrian Brewin, partner at Reid Brewin Architectes
What effect has the Covid-19 pandemic had on the AEC industries' commitments to achieving net zero?
Mike Pettinella: Much of the construction industry, like others, is driven by a return on investment (ROI). Therefore, the question is always: will any change improve on my bottom line? With sustainability, for many years, it was hard to see the financial benefit, which was part of the challenge. Therefore, without government mandates, many companies weren't as focused on sustainability.
However, with the way the world is now refocusing, partly due to the pandemic, and partly due to other issues, we're seeing that being sustainable brings other benefits beyond ROI. These include customers willing to pay more for sustainability, attracting young talent and positively impacting communities for better consideration for local contracts.
Beyond this, we are starting to see that sustainable practices lead to more efficient operations that also provide ROI. In my opinion, this will accelerate sustainability into the next phase.
Furthermore, if you're a construction firm pursuing a project tender that has sustainability requirements and you can't show a history of sustainable building, then, more than likely, you won't win the tender. That's lost revenue. So, sustainability is also about winning projects.
Last May, RIBA reported that 39% of architects said the pandemic was negatively impacting their mental health.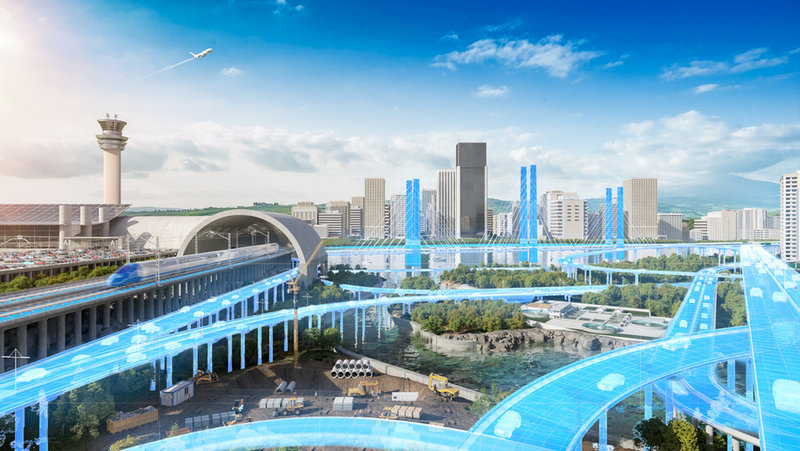 Sustainability credentials have become a vital requirements for companies pursuing project tenders.
In the past, has it been hard to quantify how sustainability leads to ROI?
Generally, capturing ROI is challenging, but you can leverage data to do it. Much of what technology is providing, and specifically our suite of products, is to capture data and track what is happening on projects more effectively. This leads to more efficient work on the project itself, but also makes it possible to historically look back and do calculations to understand how the use of a solution was more efficient than not using it.
For example, BAM, a large construction company working across Europe, was heavily involved in the renovation of an 85-year-old dike in the Northern Netherlands. The work involved placing many large off-site manufactured blocks. Each block was fitted with a chip so each could be tracked from the manufacturing facility to the site. Using the sensor data, the team measured an 80% reduction in design coordination time and an over 40,000 tonnes reduction in CO2 emissions by using offsite manufacturing.
Technology obviously comes with a cost, but the efficiency gains on a project itself far outweigh this. Then there are follow-on benefits that start to multiply the rewards.
Prefabrication and designed for manufacturing and assembly can improve the efficiency and sustainability of building processes.
How else is technology helping these traditionally hard to decarbonise sectors lower their emissions?
We're seeing more prefabrication and designed for manufacturing and assembly in the industry and this process is aided by technology. The designing of the solutions, transportation and installation processes are all managed by technology, which enables everything to be executed in a more efficient manner compared to doing it manually.
Another theme we are seeing is circularity. Many countries are focusing on being fully circular by 2030. This goal simply means reusing everything, and while it's certainly achievable, it requires a lot of tracking of assets installed on sites. If you can track those things correctly and create a digital twin, in the future when you are recirculating that asset it will be possible to know what exactly is in it and deconstruct and reuse it in a fully circular way.
However, there are many challenges around mentality. I think, for sustainability goals to be successful, we need to demystify it, and everything that contributes to it, and work collectively to make it easier to understand for everyone involved, regardless of where they stand on it. The process of education is one of the challenges that needs to be resolved to make sure all stakeholders are aware of how to be more sustainable, so these themes get applied on site.
Digital twins, although in early stages of adoption, can support the future circularity of a building asset.
Digital twins for circularity, is that something that's happening now or in the pipeline?
It's being explored, but it's yet to become established at a significant scale – but that's the goal. There are several countries that are further ahead, such as the Nordics and the Benelux region. There are strides being made in those regions, much of which is driven by government mandates or by influential companies' decision-making.
Firms should remember, tracking components going into assets is not just for future benefits, but for the project itself today by improving practices and efficiency. Future circularity is a supplement to that.
How else is data becoming more important in AEC?
Because historical projects are manually run, AEC has traditionally been behind on tracking data. However, in the last several years, the industry has exponentially increased its use of technology, which has made data more significant.
For example, now a building owner might want a digital twin or a digital record of their asset because they think that's the future. Data will help them manage that asset over time, and in the future, if they want to make renovations or if they need to build a new facility, they have that record. Without the data, to find a component in the building, they may have to knock down a wall to see if something's there, that wall needs to be thrown out, automatically generating waste.
The ownership of data will be a big theme in the industry for many years to come, with many owners mandating the use of the technology in their contracts, driving adoption. This is already a huge movement.
In European construction, a big theme is having a common data environment (CDE), which many government-funded projects are mandating. This is to make sure stakeholders on the project have access to a centralised source of data, that's has certain protocols and naming conventions. These CDE requirements are forcing the industry to be more data-focused on projects, which then ultimately creates a record, historically, of these projects for the future.
Digital records of building assets will improve efficiency in managing assets over time.
What role can regulation play?
It was noted in the report that the Nordics are ahead on sustainability and much of that was driven by government influence. There is no doubt that with the right set of regulations and requirements, you can drive certain behaviours.
It's a delicate balance; it needs to happen in a manner that allows companies to continue to improve over time and it's important to ensure there's enough competition capable of delivering these requirements. But I think as these things become more common, having government regulation will make sure we never go backwards, which I think is the most important thing.
Main image: Rebecca Shorter, partner and construction law expert at White & Case