Interview w ith Martin Jeh art & Christopher Egger
In breaking down the ORGANOID brand, "Organic" (in the sense of natural and pristine) and "oid" (from the ancient Greek for 'like') are the key elements. 100% sustainability, authenticity, closeness to nature and non-treated natural materials are the ingredients of our natural surfaces.
How did the company develop?
After three years of intense research and development, we founded Organoid Technologies GmbH in 2013. In the years that followed, our patented method was presented at numerous fairs and exhibitions worldwide, drawing interest from around the world in addition to numerous awards. The company currently employs 15 members of staff at its 1,200-m² facility (production and administration) in Tyrolean Oberland.
What makes ORGANOID's natural surfaces so unique?
People feel most comfortable in a natural environment. After all, humans perceive the world around them with all their senses. We are able to achieve this feeling of comfort with our ORGANOID natural surfaces. Capable of evoking strong emotions, nature in its infinite variety is now featured in interior spaces as well.
The fullness of nature grants us everything we need to create our natural surfaces – from A to Z – i.e. Alpine hay, hop cones, cornflower blossoms & stone-pine needles. We can utilise every natural raw material, but we prefer to use organic and regionally produced raw mate-rials, which are not typically processed in conventional production processes. Our clients can specify natural surfaces according to colour (e.g. RAL 9004), origin (e.g. from own chocolate production) and mechanical properties (e.g. highly flexible or translucent) desired.

We are up to every challenge!
What we work with.
Natural materials are mixed with an ecological binding agent and then pressed together during a careful pressing process into a thin layer – which may be 0.1 to 3 mm thick depending on the raw materials used. As a matter of practice, the natural surfaces are not treated and are delivered in their original quality.

ORGANOID surfaces are practically emissions-free and allergy tested. They are free from ecological or other health concerns in addition to being climate friendly and manufactu-red in a CO2-neutral process in Tyrol, Austria.

In order to meet the very high standards of water, scratch, light and abrasion resistance, our surfaces can be sealed with conventional oils and varnishes.
What we produce.
We press thin natural surfaces on all wooden materials, flexible liners & materials, papers and self-adhesive films. This allows us to create custo m semi-finished products for every requirement.

Our product line is optimised for 3,050 x 1,320 mm. Upon request, we can also work in smaller dimensions, e.g. doors or paper sheets, or also larger dimensions, e.g. rolls up to 3 metres wide.

Nearly any natural material can be combined with our carrier materials in order to achieve the necessary specifications.
ORGANOID® WALLPAPER
ORGANOID NATURAL COATI NGS distinguish themselves by their naturalness and authenticity and enable a new experience of natural raw materials with all senses.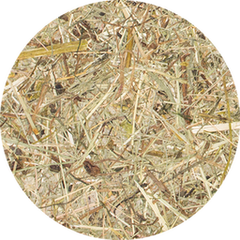 WILDSPITZE ROSENGARTEN
ALPINE HAY WITH ROSE BLOSSOMS
WILDSPITZE MARGERITTA
ALPINE HAY WITH 4 DAISY FLOWERS PER M²
WILDSPITZE HIMMELBLAU
ALPINE HAY WITH CORNFLOWER BLOSSOMS
WILDSPITZE ROSENGARTEN
ALPINE HAY WITH ROSE BLOSSOMS
WILDSPITZE MARGERITTA
ALPINE HAY WITH 4 DAISY FLOWERS PER M²
WILDSPITZE HIMMELBLAU
ALPINE HAY WITH CORNFLOWER BLOSSOMS
THE WINNER OF
AiT TREND AWARD
at the fair Heimtextil 2018 in Frankfurt
Our clients.
The possibilities for combining natural and carrier materials are practically limitless, as are the various customisation options available to produce an exceptional variety of products. This allows us to serve the needs of a variety of branches. Contact us for more information!
Our Organoid® HPL products are the first choice for furniture makers, carpenters, door makers and booth & shop designers. Using the existing machinery natural surfaces can be processed such as laminates. Ideal for large applications or small details, Organoid® HPL allows for theuse of various materials and colour accents to emphasise the natural character of wood. To create special effects, employ Organoid® Flexi, Organoid® Roll, Organoid® Everywhere Self-Adhesive and Organoid® Flooring.
Painters and wallpaper fans will love Organoid® Wallpaper, which like other heavy wallpapers, can be applied using conventional methods. Create unique and one-of-a-kind walls and ceilings in no time. Also add special effects with: Organoid® Everywhere Self-Adhesive and Organoid® PURE.
Natural surfaces and effective sound absorption complement one another in four ORGANOID products: Acoustic non-woven fabrics, Absorber Panels, Picture Absorbers and Slot Absorbers. The acoustic panels can be hung from the ceiling and may be applied liberally to ceilings and walls or used as decorative elements for furniture, doors and walls.
Thanks to their flexibility and malleability, our natural surfaces can also be applied to 3D moulds. We deliver cover layers for plywood and compressed wood, as well as natural non-woven fabrics with Organoid surfaces for direct reshaping. Our surfaces can also be used in injection moulds. Upon request, we produce solidly constructed 3D moulded parts featuring a variety of natural materials.
Perfect for product or packaging designers and book binding specialists, the range of organoid products ensures the right natural surface for even the smallest of applications. Customers are also free to provide carrier materials, e.g. fabrics and paper. Furth er processing methods are possible, e.g. sewing, folding, stamping, cutting and so much more! We think you'll also be interested in: Organoid® Translucent Self-Adhesive and Organoid® PURE.
With Organoid® Translucent Self-Adhesive and Organoid® PURE, we are able to offer two products with custom definable translucencies for light planning. These products can be used, e.g. as lampshades or LED surface lighting, or as glare protection in combination with glass.
Thanks to a low minimum order amount of just a few m² in addition to the high degree of customisation (e.g. leaves from your own garden), our products are perfect for even the smallest of projects. Naturally, we're also prepared for large projects with dimensions of several thousand square metres. We'll ensure your order is fulfilled precisely to exact specifications of surface quality ensured by consistent quality control measures employing 40 different parameters.