Architecture industry briefing
The latest news and stories you need to know about
The number of pieces of Japanese wood used to build a timber communal building designed by Nikken Sekkei for the Tokyo 2020 Olympic Games athletes' village.
The number of plants embedded in the Japan National Stadium designed by Kengo Kuma and Associates for the Tokyo 2020 Olympics.
The level of construction output in May 2021 was 0.3% (£43m) above the February 2020 pre-pandemic level, according to the latest ONS data.
Difficulties in sourcing construction products are causing on-site delays for 63% of UK architecture practices, according to a RIBA Future Trends survey from June.
Planned height of the 93-storey 9DeKalb skyscraper designed by SHoP Architects and currently under construction in Brooklyn, which will become New York's first supertall skyscraper outside Manhattan once completed.
Less than 6% of UK architecture companies have signed up to a RIBA climate challenge that encourages architects to achieve net-zero carbon emissions from buildings they design, according to a report by Dezeen.
Green School gets a bamboo roof
Bamboo takes centre stage in Ibuku's design for a school gymnasium in Bali, which features an organically shaped roof made entirely from bamboo. The building is the latest addition to the Green School, and was designed by Ibuku in collaboration with bamboo architect Jörg Stamm and Atelier One.
A 13-storey museum dedicated to Norwegian artist Edvard Munch, designed by Estudio Herreros, has been completed on Oslo's waterfront. The building houses the world's largest collection by the artist, including one of the two painted versions of The Scream.
Caesars Palace gets a facelift
Caesars Entertainment plans to renovate Caesars Palace, a Las Vegas luxury hotel and casino built in 1966. The renovation will create an 'extravagant entryway' featuring a 15ft statue of Augustus Caesar, new gaming areas and a new lobby bar.
Credit: Allard & Conversano Design
CRA-Carlo Ratti Associati and architect Italo Rota have designed a museum dedicated to carbon fibre for manufacturing company MAE in Piacenza, Italy.
The museum will be built from new and recycled carbon fibre, showcasing the material's ecological potential. It will house world's largest archive of acrylic fibre technologies. The exhibition will educate visitors about scientific advancements in the development of carbon fibre and illustrate how synthetic fibres are used in a variety of industries, from automotive to fashion and sport.
"From high-performance bikes to the Lamborghini Aventador car, carbon fibre is driving innovation in multiple sectors. The MAE museum celebrates a defining material of modernity, by focusing on its new circular frontier and envisioning new applications for its use," says Carlo Ratti, founding partner at CRA.
MAE museum's exhibition path is conceived as a journey from the past into the future: from the heyday of synthetic fibres in post-war European clothing, to the latest breakthroughs in chemical and engineering research. Most of its interior components are built with acrylic and carbon fibre, including the entrance doors which open like a curtain.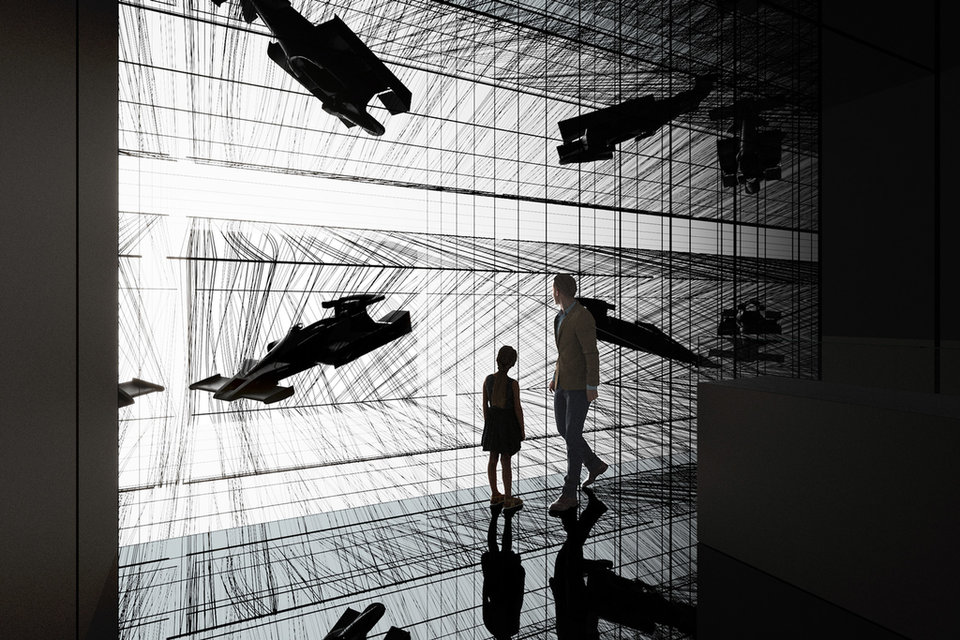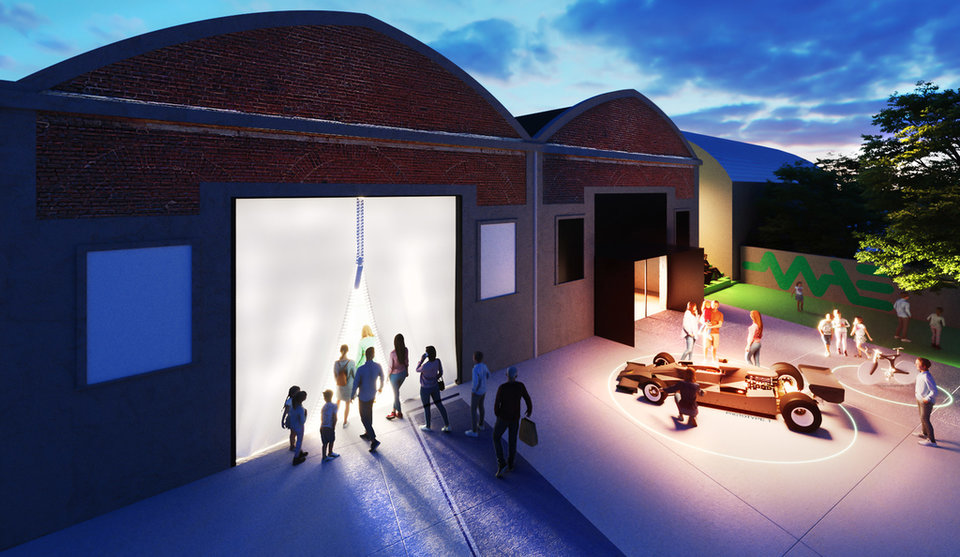 Credit (all images): CRA-Carlo Ratti Associati