How to create social value in architecture
Social value should be a core principle in architecture, but how can it be balanced with other key considerations such as economics and sustainability? Luke Christou speaks to Michál Cohen, director and co-founder of Walters & Cohen Architects, to find out how social value can be integrated into architects' work.
S
ome 70% of homeowners feel the design of their home has impacted their mental health, according to RIBA's Happiness Through Design survey. Good school design has been found to increase the productivity of teachers by as much as 15%, and green buildings have been found to have a drastic impact on occupant health and wellbeing.
Evidently, architecture and design can have a considerable impact on our lives.
For Walters & Cohen Architects, a London-based practice known for its work in the education sector, social impact has been 'in its DNA' since its founding in 1994. Michál Cohen, director and co-founder, discusses the importance of social value in architecture and how firms can integrate it into their work.
Mike Pettinella, EMEA director at Autodesk. Credit (all images): Autodesk
Mike Pettinella, EMEA director at Autodesk. Credit (all images): Autodesk
Adrian Brewin, partner at Reid Brewin Architectes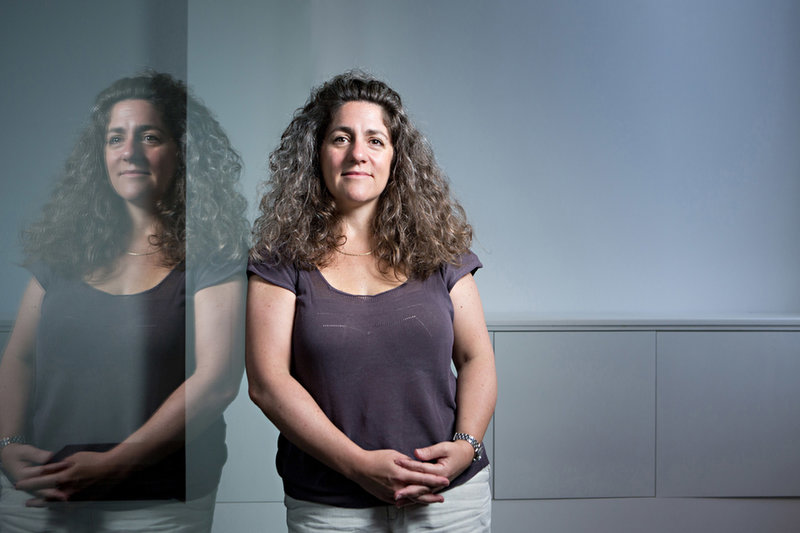 Michál Cohen, director and co-founder of Walters & Cohen Architects

How do you define social value?
Michál Cohen: For me, it's about the positive impact of architecture in terms of what you call social justice, but also wellbeing. I think that has become a really important thing, certainly more so in the last 18 months, but even prior to that we were finding it to be something very important.
It's about improving the lives of our staff, the people who work with us, and everyone who uses and encounters our buildings. It's about fitting buildings into their context, being responsive and making sure that our buildings and what we're doing is sustainable in its broadest sense, both socially and environmentally.
Most importantly, it's about generating wellbeing and improving people's lives. We as architects can do that in a big way.
Last May, RIBA reported that 39% of architects said the pandemic was negatively impacting their mental health.
Why does social value matter to Walters & Cohen?
In our very DNA, in our training, we are taught to be compassionate, to be fair, to always try to improve people's lives. That can be an economic improvement, but it's much, much more than that.
It's about making sure people are comfortable in their environments, that they have environments that are adaptable, that there's equality in our environments, and making sure the environment fits within its context.
Most of our work is from clients who have used us for many, many years. They use us because of the value they get from things that weren't necessarily on the brief: making sure that people are happy, achieving more than they would do, that they feel safe and comfortable.
In 2012, Cindy Walters [director & co-founder of Walters & Cohen Architects] and I won the inaugural AJ Woman Architect of the Year Award, and what made us so pleased was that we won it not only for the quality of building, but the type of office we ran.
Social justice is not only for our clients, but for us and the people that we work with. That means we land up having happy staff and collaborators, and that adds value to us. It's one big circle.
How greatly do you consider social value during the design stage?
We always do a day in the life of the students, a day in the life of the staff, and a day in the life of the person walking by, to really understand what could make a difference.
An example is our school advancement up on the Forth and Clyde canal. We put the school as close to the canal as we could because it's so unique. We did that because we wanted to connect the school to this amazing place.
You can walk on the other side of the towpath and, as an outsider, you're buzzed by this place of activity. From the inside, the students can watch the swans nesting on an annual basis, they can see the tugboats going up and down the canal.
Nobody said to us 'when you design this building, that's where you need to put it', but it brings so much pleasure to the students, the staff, the people walking by and the parents.
The first year, we found one of the students canoeing with her dad to school - what a brilliant way to get to school! If we put the building on the opposite end of the site, that probably wouldn't have happened.
I think it's fundamental. Look how dreadful it is that some children have been able to continue without a problem, while others have been so disrupted by the pandemic that you don't even want to think about it. That's a social injustice.
We're now talking about how we make sure that every school we design can deal with technology, how we can use the outdoors more to make sure those that need it most in society are educated the best.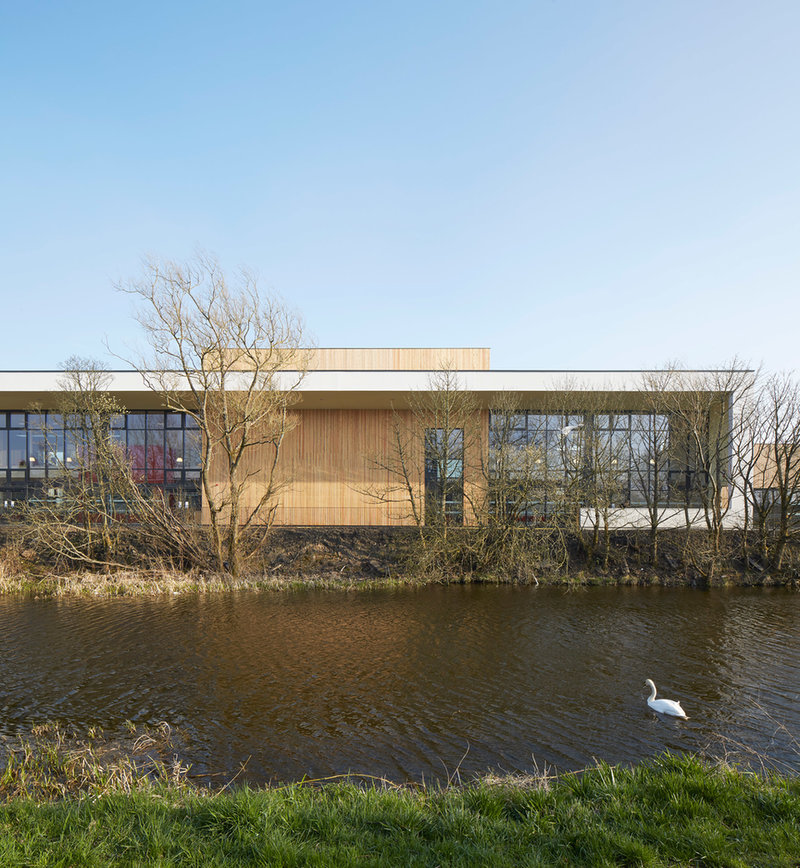 New buildings at Lairdsland primary school were designed and located to offer students views over the Forth and Clyde Canal.
How do you measure the impact of a project?
Post-occupancy evaluation is really fundamental, but also things like soft landings and going back to measure the value that it brought to that community – and not necessarily things you can read off of a meter.
For instance, at one of our school projects in a deprived area of Staffordshire, we spent a lot of time with this little school, getting it right for them. We spoke to every child in the school, we spoke to all the staff, and they were incredibly involved in the design process. By the time the building was built, they had incredible ownership over it.
This was a troubled school prior to this whole process. I don't think it was only the building that changed this, but there was a lot in the consultation and the fact that people felt valued.
After a couple of years, the head said to me she still hadn't had one child in the naughty book since the new building opened. Somehow, the consultation, the engagement, the pride they felt for the school and this new building, gave them this incredible sense of 'I'm valued'.
Do you expect social value will be of greater importance to clients following the pandemic?
Enormously. For years we've talked about the need to naturally ventilate wherever possible. Yet, there's a polar opposite with sustainability, where you use mechanical ventilation but make the building so airtight that it needs very little mechanical ventilation.
You limit the number of windows into a space to make sure there's no overheating. But now everyone is saying open the windows — we're not even talking about mechanical ventilation, so we need to reign it back and work out how we can get the best of both worlds.
The other change we've seen is the amount of space that we provide pupils. Now everyone is recognising that we need more versatile spaces, we need spaces where we can take smaller groups, and we need to be able to sit safely.
And, of course, I think the value of the outdoors has been extraordinary.

Breakout spaces at St Paul's School were designed with input from students at the school.
What advice would you offer to firms hoping to improve the social impact of their future projects?
I think that you need to be socially aware, for starters. Social awareness and social justice start in your own office. Then, when you get to the project level, I think you want to get as many people as possible involved in the consultation and design process. I think you need to make sure the design team sticks around after the building is complete to help bed the client in.
I also don't think you should feel that you have to get 100% right from the outset. This was a lesson I learned from a school many, many years ago. They built a big shed building, but they didn't fit it out until they had started using it.
We did something similar with St Paul's School, where we designed breakout spaces for students, but we didn't furnish them until after the students were in. Then we went back and spoke to them about what kind of furniture they would want in those spaces. They knew they were going to use those spaces in ways we hadn't even thought about, which was fabulous.
We're always talking about agile spaces – spaces that can easily change over time, that we won't have to pull down in 40-50 years because they're not sufficiently agile. And yet, we feel that on day dot you've got to have it kitted out and it's going to be perfect. Well, it's probably not going to be.
Keep the money back and find things that you can work with clients on afterwards.
Main image: Michál Cohen stresses the importance of consulting with future occupants to ensure buildings are designed to have a positive impact. Credit (all images): Dennis Gilbert/VIEW