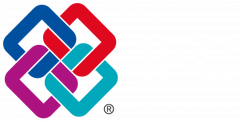 Handling DXF, DWG, OBJ, FBX and 3DS formats, and from now on IFC format, Artlantis is compatible with almost all 3D modelers currently on the market. This IFC import capability allows the user to receive a rich BIM data scene from a colleague using another modeler and to make any structural modifications to it in his daily work tool.
Specific plug-ins for Archicad, Rhinoceros, Vectorworks, Autodesk Revit, SketchUp and Arc + allow exports to Artlantis.
Artlantis 2021 enters the world of Open BIM! Known and recognized for its almost universal accounting, Artlantis 21 now imports the IFC format. This new performance, concerning the model's geometry only, allows the Artlantis user to receive any model from an interlocutor using a modeler other than their own and, if necessary, to modify the design directly in their own working tool.
Intuitiveness and Simplicity
Designed with an intuitive and ergonomic interface, Artlantis is both easy and comfortable to learn and use. At all times, the necessary tools are at hand near the real-time preview window, which allows you to see each adjustment's results.
Today the user can choose between the classic interface and the easy interface according to his knowledge and working habits.
You don't have to be skilled in computer graphics — learning and using Artlantis is easy and very fast. Artlantis is a tool for experts, advanced users, and beginners alike to simulate, present and communicate their projects by producing high-quality still images and animations with striking photo-realism in record time!
The reputation and success of Artlantis are based primarily on its founding concept: a preview of the scene allowing users continuous control of each change. Right from opening a 3D scene, navigating, changing shaders and objects, lights or 3D environment — all are immediately visible in the preview window.
The speed of displaying the scene, navigating, space positioning, or light dispersion is exceptional both in the preview and in the final rendering.
Global illumination assures the realism of scenes yet is known to take a lot of calculation time; Artlantis is the only rendering software on the market to provide an efficient quality/time ratio. A "draft" mode allows a fast display of the preview during the preparation phases.