The Brexit impact: how is the construction industry faring?
As the effects of Brexit on trade and business in the UK start to become apparent, Luke Christou asks construction industry representatives what the impact on construction sub-sectors and their workforce has been so far.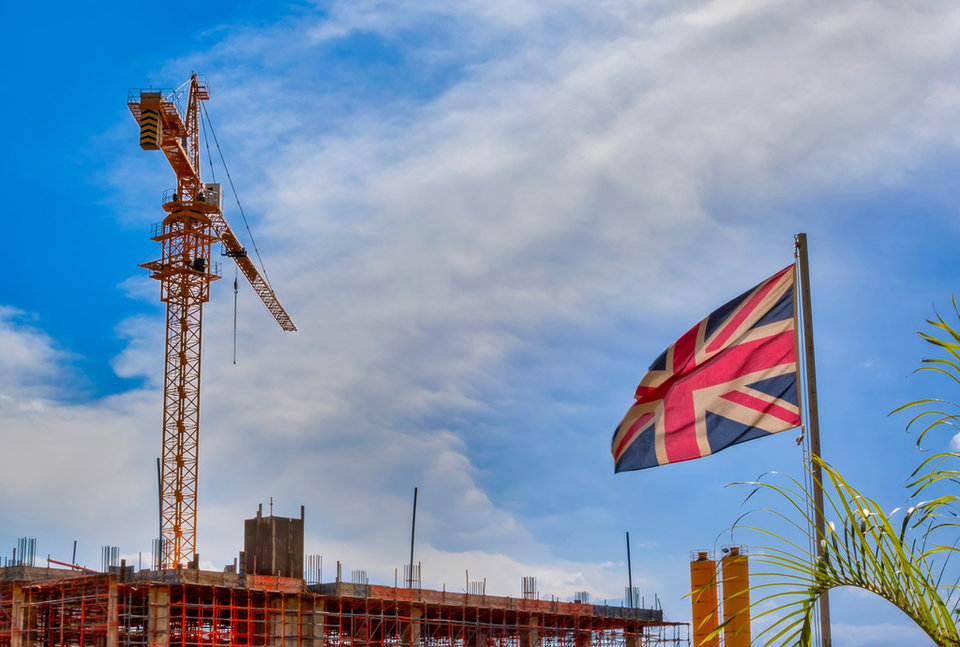 A
head of the initial Brexit deadline, a group of the UK construction industry's leading bodies came together to warn the government that a no-deal Brexit could wipe £12bn off of the economy due to material cost rises, project delays, business failures and job losses.
The agreement of a trade agreement in late December shed much of the uncertainty, alleviated fears, and offered hope of a far brighter outcome. But with Covid-19 compounding Brexit-related challenges, how is the industry coping as it adjusts to life outside of the European Union?
Not quite the 'exodus' anticipated
According to the Economic Statistics Centre of Excellence, approximately 1.3 million foreign-born workers have left the UK in the past year. The construction industry – with 7% of its workforce made up of EU nations – has undoubtedly felt the effects. Between September 2019 and September 2020, it is estimated that more than 75,000 non-UK nationals left positions within the industry.
However, given how diverse the construction industry is, the impact of Brexit has ranged from non-existent to severe.
Office-based employers, such as architecture practices, engineering firms and surveyors, haven't seen a noticeable impact, according to Graham Watts, CEO of the Construction Industry Council.
However, other sectors, some of which rely on the EU to supply up to 80% of their workforce, have been hit hard. Watts points to the dry lining sector as just one example, which relies heavily on workers from eastern Europe. With workers departing the UK over the Christmas period, these sectors have faced considerable labour shortages in the new year, forcing costs up for employers.
"Some trades have been quite severely affected," Watts explains. "We were expecting things like bricklaying and plastering to be affected and they haven't. The dry lining sector has been hit really hard by lots of workers leaving, going back to Europe over the Christmas and New Year period, and not coming back."
Like dry lining, plenty of sectors will be experiencing similar shortages. However, all in all, Brexit's impact on the construction job market has been far from the 'exodus' that many anticipated.
"As far as construction is concerned, we just haven't seen that," says Watts. "It hasn't had the effect we worried about. Certainly not in these first couple of months, anyway."
The dry lining sector is among those struggling with staff shortages due to EU nationals leaving the UK.
Materials in short supply
Despite the disruption, Parm Bhangal, managing director of Bhangals Construction Consultants, doesn't believe that Brexit has directly delayed the delivery of construction projects. However, the consultancy has noticed delays to the delivery of materials from Europe, which is likely to impact project costs and delivery.
"There is definitely an issue related to product availability because of Brexit," Bhangal says. "There's a whole range of product types that are largely imported and often from Europe, where that led to some product shortages."
The Construction Industry Council, which monitors and updates on the supply of materials weekly, has seen limited supply of a range of materials such as steel, wire tiling, roof products, and more.
Similar to the staffing shortages, material supply issues have impacted some more than others. The masonry sector, for instance, has been "relatively lucky", says Chris Stanley, housing manager at Modern Masonry. Some 95% of the concrete blocks used in UK construction are domestically sourced. Likewise, all of the body's members maintain a 'healthy stock surplus' in order to cover spikes in demand.
Given most of structural timber is grown on mainland Europe, importers are going to face numerous customs challenges and substantial tariffs, making it far less cost-effective
However, sectors that rely more heavily on EU-sourced materials are likely to face a tougher challenge.
"I think the current situation is going to be far more challenging to those construction products and build methods which rely on imports from the EU," Stanley says. "Structural timber is one which instantly springs to mind. Given most of that material category is grown on mainland Europe, importers are going to face numerous customs challenges and substantial tariffs, making it far less cost-effective."
However, such issues are unlikely to materialise until further down the line. With the trade agreement including a six-month grace period on construction product imports, there has been little disruption to the industry's supply chains due to new processes, declarations, and tariffs on goods arriving from Europe as of yet.
"We're actually expecting that things might get worse after July when the full customs regime will come into effect on the importing of construction materials," Watts says.
After years of anticipation, the conclusion of Brexit has been largely overshadowed by the pandemic. With both creating similar challenges, it is difficult to discern just how significant the impact of Brexit has been.
"At the moment it's difficult to assess what the true impact of Brexit has been on the construction industry because the pandemic has also been causing issues," Bhangal says. "I don't think the real impact of Brexit will be revealed until the economy is in full flow again."
While Brexit may have contributed, many of the material shortages, delays, and increased costs being experienced are primarily being attributed to Covid-19 at present.
According to the Builders Merchants Federation, the industry is currently experiencing a 'chronic' shortage of supplies, with merchants being quoted as far ahead as August for certain products. Likewise, container costs have also skyrocketed as a result of limited availability and congestion at UK ports, with reports of prices climbing from $2,100 to $15,000 in the past year.
The industry is currently experiencing a 'chronic' shortage of supplies, with merchants being quoted as far ahead as August for certain products.
"Brexit does not seem to be a contributing factor to the current product availability, which is ultimately down to high demand and reduced capacity during the Covid-19 pandemic," says John Newcomb, CEO of the Builders Merchants Federation & co-chair of the Construction Leadership Council's product availability group.
The same can't be said for the loss of non-UK born workers in the industry, however. While many industries remain on pause due to Covid-19, construction has largely continued to operate throughout the pandemic. According to IHS Markit's monthly PMI survey, construction output had recovered from a sharp decline in April 2020 by June and has remained largely stable since.
"Covid-19 may also have an impact on that [the decline in EU workers], but less so in construction, I think, than in other sectors," Watts says. "The one thing that's been different about construction is that it has, by and large, kept working throughout the pandemic."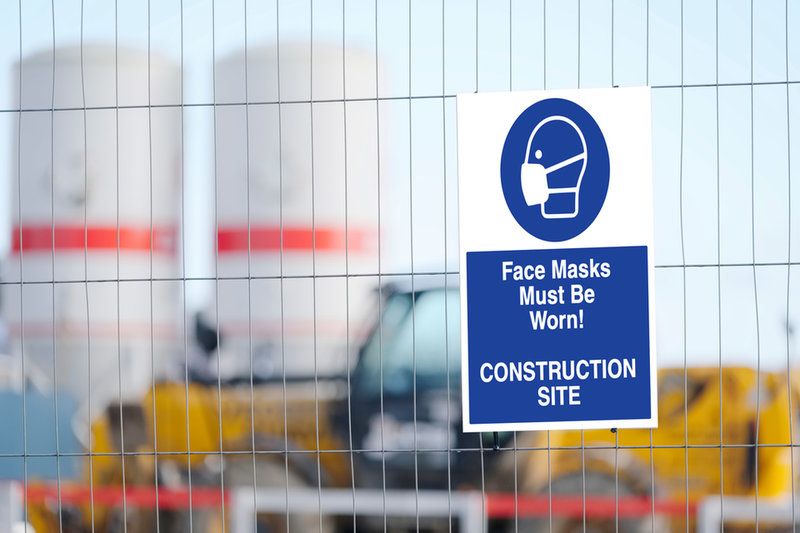 The shift to remote working has created new requirements for spaces in the home. Credit: Nikola Balic on Unsplash
Addressing the construction skills shortage
While the UK government has simplified the process of hiring overseas workers through the new points-based immigration system, Construction Industry Council surveys have revealed that many employers continue to be put off of sponsoring overseas workers due to a lack of understanding of the process, and the complexity and cost involved.
However, rather than turning to overseas sources of skilled workers to fill the gaps left by departing EU workers, many feel that Brexit can instead provide an opportunity to address the lack of homegrown talent in the industry.
"The fact that we've been so reliant on labour from overseas and particularly from eastern Europe, it has kind of masked the fact that we're not training our own people on construction skills, particularly site-based skills," Watts says.
"I don't think it's a good enough excuse to complain about a skills shortage caused by Brexit, when a solution exists and we now have a golden opportunity to train up a home-grown workforce," Stanley adds. "Contractors and housebuilders need to work closer with policy makers and educators to increase investment into apprenticeships, but to also better showcase the wide range of rewarding professions on offer."
Following Covid-19 and Brexit, a 'big push' is underway to increase the training of home-based student.
Data published by the House of Commons suggests that efforts to increase internships in construction started some time ago. Internships in the industry rose by more than 60% between 2011 and 2019, from 14,000 to 23,000. Now, following Covid-19 and Brexit, a "big push" is underway to increase the training of home-based students, Watts says.
Last July, the Construction Industry Training Board (CITB) published its Skills Stability Plan, which outlined how it plans to support employers in the wake of Covid-19. High on the list of priorities is to protect and grow internships, and to retrain skills in order to help businesses to recover from any disruption. Of the £187.1m contributed to the CITB Levy for 2020-21, some £69.1m is set to be spent on apprenticeships.
An equal amount of opportunity
For all the doom and gloom that surrounded the Brexit negotiation process, its impact has been somewhat muted. The AEC industry has experienced a cycle of 'boom or bust' for as long as Watts can remember, and while the industry currently faces challenges, "Brexit is just one impact on that, and I'm not even sure it's a massive impact," he says.
Overall, those in the industry are optimistic about the future of UK construction. There is there confidence that the industry can overcome any Brexit disruption, and hope that it can be used as a springboard to tackle other long-term issues, from addressing skills shortages to tackling the housing crisis and reducing construction's environmental impact.
"Perhaps Brexit will encourage us to explore more sustainable building options, reducing the amount of freighted imports which carry a huge carbon footprint with them," Stanley says. "The persistence of the housing crisis also weighs heavily and should be a central, holistic focus of the government and developers alike. Neither Brexit nor the pandemic should be used as an excuse for what has been a long situation of inactivity and missed targets."
Main image: The coronavirus pandemic has highlighted the need for healthier living environments and access to green spaces. Credit: Gbolade Design Studio