THE PLOVDIV PLAZA PROJECT TURNING FACADES INTO ART
Architect: Stephen George International Product: Aluminco Façade, Perforated Aluminium PanelsAsset Manager: ARCELAND Capital ManagementLeasing Consultant: Colliers International
ALUMINCO, one of the leading companies in the design and production of aluminum architectural systems, has completed the impressive construction of the facade of the Mall Plovdiv, a landmark project in Bulgaria.
PLOVDIV PLAZA is a multi-purpose construction, which includes a 35,000 m2 store and a 10,410 m2 office space. It is located in Plovdiv, the second largest city in Bulgaria, on Georgi Stranski Street 3. PLOVDIV PLAZA was built in 2010, renovated in 2016 - 2017 and opened its doors in the autumn of 2019. PLOVDIV PLAZA is not only the largest shopping center in Plovdiv, but also the largest in the whole South-Central region.

XPAND
ARCHITECTURAL DESIGN MESHES
Welcome a new World of possibilities!
Architectural Design Meshes are polymorphic, light, cost-effective products, offering limitless possibilities for interior and exterior applications as well as for object design. Suitable for the renovation, expansion or modernization of existing buildings, they combine excellent functionality with high aesthetic appeal.

Xpand Series adapts to your needs and is sure to rock your next project! It is available in a variety of forms, motives and colors that differ according to the given dimensions, the light penetration, and the design.
Façades, balustrades, sunscreens, ceilings, partitions, gates, fences, special constructions, are all up to your imagination and… Xpand Architectural Design Meshes!
ALUMINCO SL2900
SLIDING THERMAL INSULATING SYSTEM FOR HYPER PERFORMANCES
Our next great generation of sliding systems – ahead of its time!
The Aluminco SL2900 is a top performing sliding system with innovative and unique features, offering elegant constructions and satisfying large-scale requirements.
The art of minimal architectural design with first in class performance in terms of thermal insulation, air-and water-tightness, and the value-added SOFT CLOSE function, are some of the reference points that dominate and make the SL2900 unique.
This top-ranked system belongs to the new generation of architectural Aluminco systems, which are based on modern architectural trends, incorporating cutting-edge technology whilst offering unrivaled functionality, with unprecedented for its time performances.
ALUMINCO W4900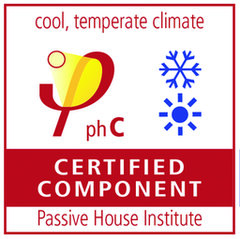 ALUMINCO W4900
WINDOW SYSTEM WITH PASSIVE HOUSE CERTIFICATION
Superior level of thermal insulation!
The ALUMINCO W4900 aluminium window system has been certified by the Passive House Institute (PHI) in order to meet the high requirements of passive houses. It incorporates all the well-known benefits of aluminium windows such as stability and high structural requirements with a superior level of thermal insulation value of Uw=0.78 W/m²K and the greatest possible degree of architectural design freedom.
The outstanding performance Uw = 0.78 W / m²K, is the best passive-house performance in Greece and ranks the company among the top world leaders in the industry. Aluminco is therefore the first Greek systems provider using aluminium to succeed in combining high structural requirements and maintenance-free, long-term durability with the thermal insulation standards of the future.

ALUMINCO EW50 SP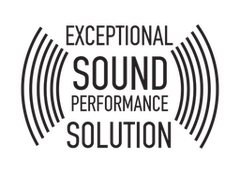 ALUMINCO EW50 SP
CURTAIN WALL SYSTEM WITH OUTSTANDING SOUND PERFORMANCE
The EW50 SP is a thermally insulated curtain wall system for robust constructions of large glass surfaces, designed with reinforced profiles and new system components that meets the highest requirements in sound performance.

The Aluminco EW50 SP is well equipped to deal with the requirements that enhance the living and working environment of a building. For this reason, EW50 SP was selected and implemented at the 7 out of 14 Greek regional airports, according to the challenging standards of Fraport Greece. It is a great honor for Aluminco to participate in such an important project for upgrading our country's infrastructure and for creating the conditions to further develop tourism and enhance Greece's economy.
Highlights
Outstanding sound insulation → Rw = up to 52 dB
Optimum thermal insulation ­→ Uf=1.64 W/m2K
High degree of functionality
Triple or double-glazing solutions
Combination with doors and windows of the D75/D90, W450/W4750 series of ALUMINCO
CONNECT WITH US!
The best way to stay up to date with events and new product launches
+30 22620 47000