The New Bauhaus: how classic design could fuel an EU renaissance
The European Commission plans to create new design schools modelled on Bauhaus as part of the EU's €750bn coronavirus recovery plan. Alex Love considers what the proposal it could bring to European architecture in the post-Covid world.
E
uropean leaders are taking inspiration from the past to meet the needs of the future, as the continent seeks to recover from the coronavirus while meeting ambitious targets for reducing greenhouse gas emissions.
Called NextGenerationEU, the EU's €750bn Covid-19 recovery package is intended to enable carbon emissions cuts of 55% by 2030. Unveiling the scheme, European Commission President Ursula von der Leyen also announced plans for a New Bauhaus design school to foster the creation of carbon-neutral architecture in EU member states.

In order to determine the type of projects that should be pursued by the New Bauhaus, the European Commission intends to consult architects, artists, scientists and tech firms. Initial feedback from this consultation could be presented from mid-2021.
In 2022, it is understood that five New Bauhaus facilities will be established across Europe, with each focusing on a specialist area of development. While there is not yet a huge amount of detail available, the intention behind the New Bauhaus has been welcomed by architects.
"The idea of rebuilding or re-establishing a new European Bauhaus is a fantastic idea. Very ambitious, of course. But I think that's what we need," says Uwe Schmidt-Hess, founder of UK-German architecture firm Patalab. He studied at Germany's Bauhaus University, where he gained a diploma in architecture.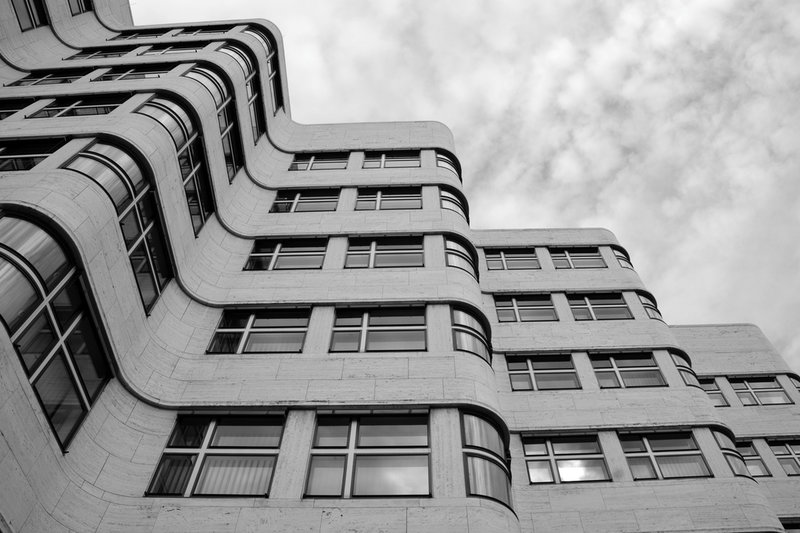 Staatliches Bauhaus was a German art school operational from 1919 to 1933 that combined crafts and the fine arts, and was famous for the approach to design. Credit: meunierd | Shutterstock.com
The New Bauhaus aesthetic
The original Bauhaus movement began to aid recovery from the First World War and the Spanish Flu, with the intention to create a more equal society. It started out designing everyday items such as furniture, with building designs following.
The Bauhaus school was established in the German city of Weimar by architect Walter Gropius in 1919, where a generation of architects experimented to blend art with functionality. The original school closed in 1933 amid the rise of Nazism, leading to influential figures from the movement emigrating to the US to continue sharing ideas and even setting up design schools.
"The influence was huge," says Uwe Schmidt-Hess. "It was established in an area where there was a vision of how society can be, can change and can be more equal. I think that was really embedded in the approach for architecture and design. They were hugely inventive in the use of materials and new materials."
The New Bauhaus initiative is likely to be defined by how the buildings perform rather than how they look, with an emphasis on what is practical and flexible.
Given that the New Bauhaus is still in its very early stages, it is unknown exactly what the new designs and eventual buildings will look like. However, there are some indicators from what von der Leyen said in her state of union speech, where she mentioned a focus on natural, sustainable materials and energy efficiency.
The New Bauhaus initiative is likely to be defined by how the buildings perform rather than how they look, with an emphasis on what is practical and flexible. Buildings will almost certainly be powered by renewable sources, with solar panels and heat pumps likely features. Homes with communal spaces may also be more common.
"We are always drawn into a building's look, but I really want to focus on how they perform," says Schmidt-Hess. "And the performance of the buildings will influence the look, but the look should come second.
"I think buildings will be more dynamic, they'll be more responsive, they'll be able to adapt more and be more flexible. That will happen through the integration of intelligence in the building fabric. We will have sensors embedded, which will then trigger motion or adaptability, or responsiveness. So, a building could look much different in the winter than it does in the summer or the spring. It's a bit like an animal, which has thicker fur in the winter than it does in the summer. I think that will influence the aesthetics."
Sensors and Internet of Things technologies could provide buildings with a type of predictive maintenance system. This would allow any issues with energy efficiency to be fixed before they occur. Von der Leyen also stated that AI will have a significant role in optimising energy efficiency.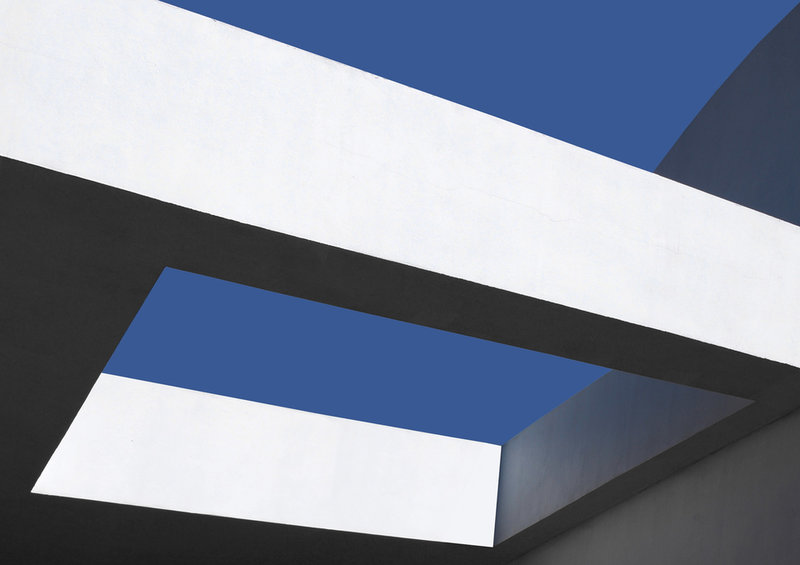 The New Bauhaus design school will foster the creation of carbon-neutral architecture in EU member states.
Cutting buildings' carbon footprint
Across the EU, buildings are responsible for 40% of all energy use and 36% of the bloc's greenhouse gas emissions. In addition, approximately 35% of EU buildings were built at least 50 years ago, and as much as 75% of all buildings are not considered energy efficient.
Meanwhile, annual estimates of buildings that undergo renovations for energy efficiency are approximately 1%, with higher emissions typically coming from older buildings. If energy efficiency of EU buildings was improved, 5% savings could be achieved in both energy use and carbon emissions.
Unlike the transport and energy industries, construction has not seen a similar drive of new technologies to bring down emissions. Construction is also well-known for being an industry that is often slow to embrace change. It is hoped these new measures will accelerate the development and roll-out of new practices.


"We need to see how buildings and construction can consume less energy, and we need to look into insulating our building envelopes better," explains Schmidt-Hess. "But also, the reuse and adaptation of existing buildings is hugely important. It's really important to consider the lifecycle of buildings. If we can use existing buildings in a clever way, that's much better than any new building can ever be, because the energy has been put in into the existing structure already."
Circular construction involves reusing materials as much as possible, as well as building on what is already there, such as the foundations and lower floors.
Construction itself accounts for approximately 50% of a building's carbon footprint, which includes the foundations, transportation of materials, and the energy-intensive processes used to produce materials such as cement and steel. This also presents clear opportunities for reductions.
One method is through circular construction, which von der Leyen has announced support for as part of turning a building into a 'carbon sink'. This involves reusing materials as much as possible, as well as building on what is already there, such as the foundations and lower floors. New upper floors are then constructed using lighter materials such as wood and bamboo. Circular construction also offers a chance to fix issues with energy efficiency in older buildings.
"It's all about taking apart and reusing; and if you could convince the banks that the value's in the materials, then demolition is a value - not a cost. That changes the whole cost considerably, particularly if you look at some of the big city buildings and stuff where they throw them down after 30 years or so," says Alan Budden, Eco Design Consultants founding director.
Sustainable and locally sourced materials
Alongside reusing existing materials, Schmidt-Hess proposes that buildings in the near-future will increasingly be built using natural resources closest to the construction site to reduce heavy carbon emissions from transportation.
For example, wood could be used from nearby trees, with the surrounding soil and any natural clay used to make bricks.
"We must not make a mistake that we only look at the completed building; we must consider how these materials are produced, how long they last," he says. "Maybe a locally sourced timber is better, which needs to be renewed if it's used for a facade every 20 years. But because it's grown locally, it's more sustainable than, let's say, an aluminium cladding, which could last 50 years, but uses so much energy in the production. For doing that, we need a lot more data."
"Suppliers and manufacturers need to fully open their books for how they produce their chemicals and materials. "It's a bit like in the food industry where we display all the ingredients in the food we eat; the same needs to apply for building materials."
Main image: The Bauhaus Archive in Berlin. Credit: Simone Hutsch on Unsplash