Where climate and pandemic-conscious design collide
Emerging needs created by the coronavirus pandemic are beginning to intersect with an ongoing focus on sustainability and net-zero design. Alex Love explores whether these trends will clash, and how design strategies can effectively accommodate both.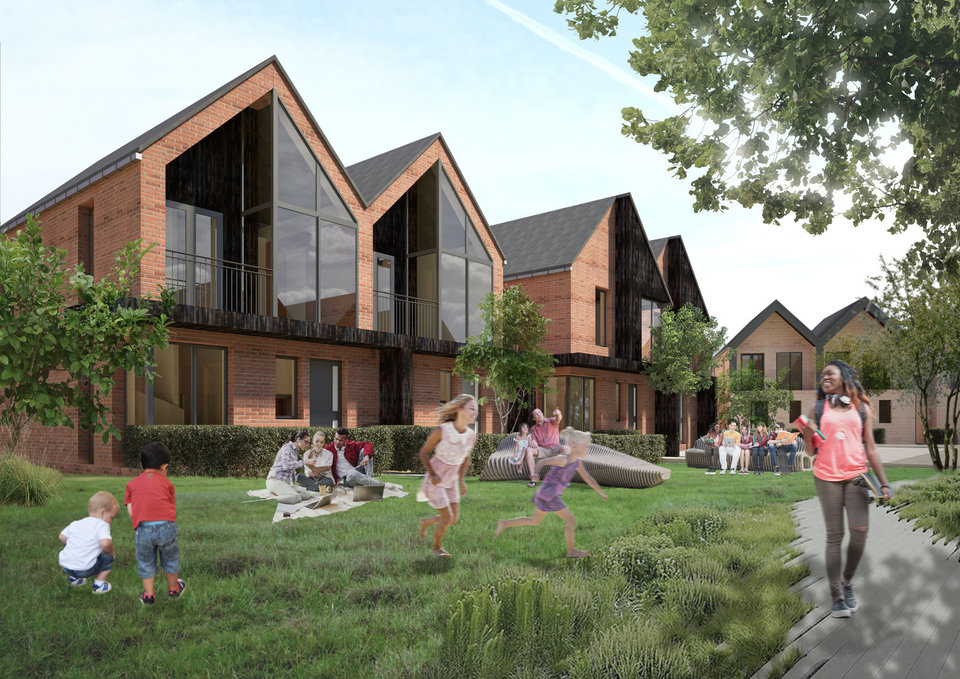 C
ovid-19 has highlighted the strong connection between health and the environments where people live and work. The recovery from the pandemic presents an opportunity to do things differently.
Changes enforced by the coronavirus have the potential to drive permanent improvements in how people live, work, and interact within communities. A different pace of life during the pandemic has also allowed people to reconnect with nature and develop a greater appreciation for green spaces, with many keen to hang on to this in future.
Working from home is almost certainly here to stay, and the days of commuting to a city or town centre during rush hour five days a week could already be a thing of the past for numerous professions.
While the design legacy of the coronavirus is not yet known, a big part of it is likely to be a growing demand for flexibility of spaces both in the home and workplace. Within these areas, sustainability has a key role to play, too.
"We're moving into a new space," says Tara Gbolade, co-founder of Gbolade Design Studio architects in London and champion of sustainable design. "And we know that the future of work is going to change. How dramatically it does, or not, is obviously still to be seen."
Sustainable and healthy homes
With many people spending the majority of time in their homes in the past year, the pandemic has also shone a light on health inequality caused by living conditions, as well as fuel poverty. As a result, residents are seeking ways to make homes more thermally efficient.
"Having more sustainable homes is not just about being warmer, but it's about better indoor air quality, because of the ventilation systems used, for example, and the filtering system within those," says Gbolade. "Conditions such as asthma or bronchitis are obviously more challenging in less energy-efficient homes, because it's literally colder."
Gbolade adds that another consequence of the coronavirus pandemic is that it has dramatically sped up the drive towards sustainability within the industry. Efforts were already underway pre-pandemic, but have now increased considerably.
Growing awareness of the link between sustainability and health has created a greater appetite from clients for eco-friendly designs
"It wasn't Covid-19 that moved it," she says. "It was moving in this direction. I think what would have happened over the next five to ten years has been shrunk down into a year. And so, we're finding it has certainly vastly accelerated the process."
In addition, growing awareness of the link between sustainability and health has created a greater appetite from clients for eco-friendly designs.
"What we're seeing suddenly with our clients is them asking for far higher standards than they ever have, and than we've ever been used to. Previously, we had to work really hard in educating clients on more sustainable developments, whereas now, the language is very much more out there," adds Gbolade.
"And they're asking for sustainability: how is it good to be sustainable? What standards do we need? Are we using Passivhaus? Are we becoming net-zero carbon? More people, both on a domestic scale and a larger development scale, are asking for more sustainable homes to live in."
Gbolade Design Studio has seen a surge in demand for sustainability measures from clients since the pandemic struck. Credit: Gbolade Design Studio
While design considerations for the pandemic and environment are largely compatible, one factor holding back the shift to more sustainability is the economic uncertainty unleashed by the pandemic. Many individuals and businesses may want to do more at home and work to help the environment, but not all have been able to commit when they don't know what their financial situation will be in a year's time.
"Everyone wants to do something and probably has the capital and the ability to do it," says Mark Pellant, architect and director of Koru Architects, which specialises in eco designs. "But with the uncertainty, they don't want to push the button. They just want to sit tight and see how things pan out before spending money. It's depressed the market considerably in the last 12 months."
According to Adam Laskey, director of Märraum, clients are sometimes put off sustainable solutions due to the extra initial costs and the lack of long-term financial certainty.
"We've been striving to specify the best materials going and then that comes down to natural material over man-made materials, and controlling costs," he says. "However, when there's a pandemic, people are a little bit concerned about the future. Have they got a job this time next year?
"If you look at, say, a natural wall insulation over a PIR foam wall, then ultimately there's going to be a massive cost difference. And pretty much every time we've gone and pursued a more sustainable approach, they are the things that get cut quicker."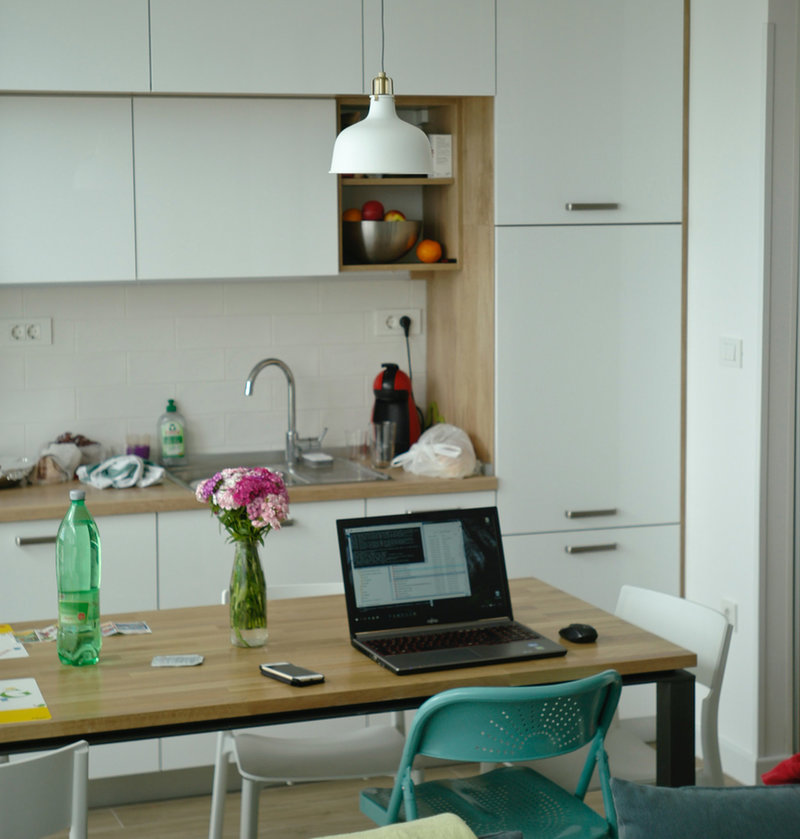 The shift to remote working has created new requirements for spaces in the home. Credit: Nikola Balic on Unsplash
Shifts in the use of space
The economic uncertainty has led to more cross-generational living and a slowing-down of the property market. Large numbers of young adults have moved back to the family home, and grandparents have also moved in, as families seek to not only ride out the pandemic, but also make plans for the future based on the experience of the past 12 months.
"A lot of them are just saying: 'Let's actually just stay here for 20 years, what if we don't put our house on the market? Let's put that money towards what we know, we have and we like, and just improve it'. And a lot of them are looking to the future for their children," says Laskey. "And that is kind of the architecture you see a lot where families are kind of more together now."
In addition, remote working has created new requirements for home spaces. If it is to continue in the long-term, perching on the end of the kitchen table is not a viable option. The simple solution may be to build an extension for an office. However, the trade-off may be a loss of garden space, but there are other options.
"If you can review how [clients] live and how they use their home, essentially, you already have that space," says Laskey. "But 30% is corridors or unusable or unfriendly spaces just to live in. What are you doing with bedroom number four or five? Or can you review where the staircase goes? Can you review where your entrance goes to start flowing around your property to suit the individual home and how the individual living in it can use that space?"
I can't think of too many cases where the driver for sustainability and the pressure that a pandemic has placed on a building should be at opposing ends.
While pandemic measures implemented in office buildings, such as one-way systems and socially distanced desks, may only be temporary, it is expected that the increased awareness of hygiene will remain. Some of these measures also have environmental benefits.
"Everything should be more touchless, with sensors," says Graeme Winestone, architect at Gpad. "A lot of clients have realised that taps probably aren't the way to go now, even though it's a lot more expensive to have sensors.
"But then again, that works well with sustainability, because it ensures that only a minimum amount of water is used per time. There is a lot more control with these over environmental features, rather than someone just turning on a tap and then leaving it to run for as long as they want.
"I can't think of too many cases where the driver for sustainability and the pressure that a pandemic has placed on a building should be at opposing ends."
Main image: The coronavirus pandemic has highlighted the need for healthier living environments and access to green spaces. Credit: Gbolade Design Studio